Developing the people side of leadership
Participants will enjoy seven workshops that provide a multifaceted learning structure. Each workshop is designed to address theory, application and practice.
Keynote Speakers and Panel Experts will present theories on the people side of leadership. During the workshops, Mentors help lead the breakout room conversations and share their own knowledge of the topic as appropriate. At the conclusion of each workshop, Participants will claim action items to put what was learned into practice. They will have multiple opportunities to discuss their progress with others for accountability.
THE RELENTLESS PURSUIT OF AN ETHICAL CULTURE
---
April 12, 2022 from 8:00 AM - 11:00 AM virtually via Zoom
Presented by David Limardi, Speaker, Educator, Principal Consultant of Limardi Consulting LLC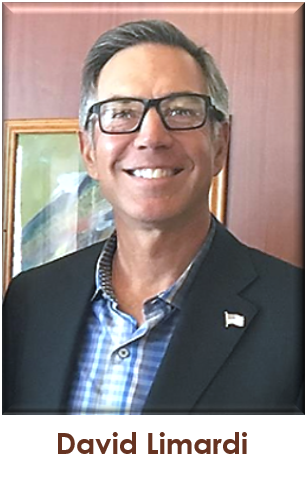 Building an ethical organizational culture is imperative to long-term success and requires the constant attention of leaders. During this workshop, you will review applicable case studies that challenge you to delve into ethical dilemmas. Be immersed and fully engaged in this highly interactive workshop.
In this workshop you will learn:
• What ethics is and is not.
• The importance of building trusting relationships.
• The roots of ethical and unethical behavior.
• How to examine your own ethical lens.
• The importance of organizational values.
• Models and frameworks for ethical decision making.
---
BUILDING TRUST: A PANEL DISCUSSION
---
May 25, 2022 from 8:00 AM - 11:00 AM virtually via Zoom
Spotlighting four Panel Members who collectively have over 100 years of leadership knowldege and experience:
Christine Johnson, President, Cued Forward, LLC
Parrish Ivy, Principal, Deloitte Tax, LLP, Multistate
Sarah Alter, President and CEO, Network of Executive Women
Steve Salisbury, President, Steve Salisbury Consulting, LLC
Trust is multifaceted and impacts our lives on a daily basis. From personal to professional, it is the foundation that establishes the safety to have healthy relationships, a happier team and a thriving culture at work. A strong foundation of trust translates into a culture of stronger engagement, performance, accountability, commitment and innovation. When people feel they can openly communicate their message, have candid conversations and count on one another they are more likely to reach their desired goals and enjoy the journey in making that happen.
In this panel discussion, learn from executive leaders who have experience in the private and public sectors as they share the building blocks used to establish a culture of trust. Engage in discussions with others in a group setting. Panel Members will share their stories of success and what they have learned throughout the years.
In this workshop you will learn:
• Behaviors that build trust and those that don't.
• Your natural inclination in building trust in relationships with leaders at all levels.
• What may stand in the way of others wholeheartedly trusting you.
• Tips and tools to repair trust when it becomes damaged.
• How to build trust quickly in new situations.
• Strategies on how to build a culture of trust.
---
SELF-AWARENESS THROUGH DISC
---
February 23, 2022 from 8:00 AM -11:00 AM virtually via Zoom
Presented by Sheri Miller, CPCC, TTI Certified in DISC, DF & EQ, Executive Director, The Charmm'd Foundation and Ashley Ward, MSW, CPCC, TTI Certified in DISC, DF & EQ, Director of Community Development, The Charmm'd Foundation

The journey of leadership begins with self-awareness. Who are you? How do you show up to others? Where is that helping or hindering your effectiveness? During this workshop, The Charmm'd Foundation's Executive Director, Sheri Miller, and Director of Community Development, Ashley Ward, will introduce observable behaviors that impact leadership. Prior to the workshop, you will be sent a link to take the TTI Success Insights Behaviors (DISC) Assessment. This science-based assessment stands out from others in the marketplace because it provides in-depth analysis of one's behavioral style and will help a person truly understand more of who they are and how they are seen by others.
In this workshop you will learn:
• How to interpret your DISC profile.
• How to leverage your strengths and communication preferences in a fun and interactive setting.
• How you are seen now as a leader and explore how you would like to be seen in the future.
• Steps you can take to move forward in becoming the leader you want to be.
• The power you have within!
---
PUTTING PRINCIPLES INTO PRACTICE FOR TODAY, TOMORROW AND BEYOND
---
November 3, 2022 from 8:00 AM - 11:00 AM virtually via Zoom
Three leaders from the Charmm'd community will take the stage to share inspirational leadership stories and deliver meaningful practices they learned along their journey and you can use in your own organization. Peer Advisory Groups will engage in conversations to consider how the lessons learned can be applied. As the morning wraps up, hear from mentors and participants alike as they share their best piece of leadership advice. Meet with the new co-facilitators of your 2023 PAG!
In this workshop you will:
• Learn key strategies and practices that community leaders use to succeed.
• Pick up insights from others on how they plan to implement the practices taught.
• Gain key pieces of leadership advice from all in the Zoom room.
• Meet with your new co-facilitators of the 2023 PAG.
---
CRUCIAL CONVERSATIONS: HOW TO EFFECTIVELY "GO THERE" TO MANAGE CHALLENGING RELATIONSHIPS
---
September 14, 2022 from 8:00 AM - 11:00 AM virtually via Zoom

Presented by Orla Castanien, Speaker, Trainer, Coach, Consultant and President of Perspectives Leadership
We all have a voice or a feeling in our gut that tells us when we have to have a crucial conversation. We can either move towards the conversation in spite of our trepidation and angst or avoid it, which usually creates even more duress in our relationship. Given the importance of building trust and rapport with our colleagues, we all need to learn how to successfully "go there" to resolve our concerns. In this workshop, strategies and techniques will be shared for holding crucial conversations as well as other practical tools. You will have an opportunity to prepare for and practice a real conversation in order to transform the conversation into opportunities for improvement and relationship building. Please bring your DISC report. We will be discussing communication styles throughout this session.
In this workshop you will learn:
What steps to take when having a difficult and candid conversation.

To understand different communication styles and how to adapt.

How to be open minded to others' ideas while listening with understanding and empathy.

To understand both the mindset and the skills necessary to have effective conversations.

How to ensure you are making solid agreements to shore up accountability.
---
CONCURRING YOUR INNER SABOTEURS
---
September 1, 2022 from 11:30 – 1:00 PM virtually via Zoom
Presented by, Sheri Miller, CPCC, TTI Certified in DISC, DF & EQ, Executive Director, The Charmm'd Foundation
Do you ever wonder why negative self-talk creeps into your mind from time to time? It's our Saboteurs speaking and feeding our heads with negative emotions of stress, shame, blame and guilt. It's these Saboteurs that can hinder our ability to have a difficult conversation. With the right awareness, we can learn to change these negative thoughts into positive ones to help us move forward in our conversations.
In this workshop you will:
• Discuss the Saboteur Assessment you will have taken, identifying your top Saboteurs.
• Create an awareness and understanding of these Saboteurs and how you may be getting in your own way.
• Learn how these saboteurs can get in the way of you having difficult conversations and gain tips to start to overcome them.
---
STRENGTHENING YOUR LEADERSHIP TOOLBOX FOR DIFFICULT CONVERSATIONS
---
September 28, 2022 from 11:30 – 1:00 PM virtually via Zoom
Presented by Tom Southall, Retired Executive, Illinois Tool Works (ITW), a Fortune 500 company
We've all been there…faced with the dreaded difficult conversation we have to have and wish we could avoid, but we need to effectively communicate the message. We all have an individual style we bring to the conversation. Hear from a top-level executive as he shares his own knowledge, experiences, and stories in how to build and execute the conversation with honesty, transparency, compassion and effectiveness.
In this workshop you will:
• Gain insights in holding difficult conversations from an executive with years of leadership experience in this area.
• Uncover communication "tools" based on your individual style.
• Ask questions and get answers from the executive and others in the room.
---
---